Two multidisciplinary teams have been selected to become part of Water of Leverage Cartagena
February 1, 2023
Two multidisciplinary teams have been selected to become part of Water of Leverage Cartagena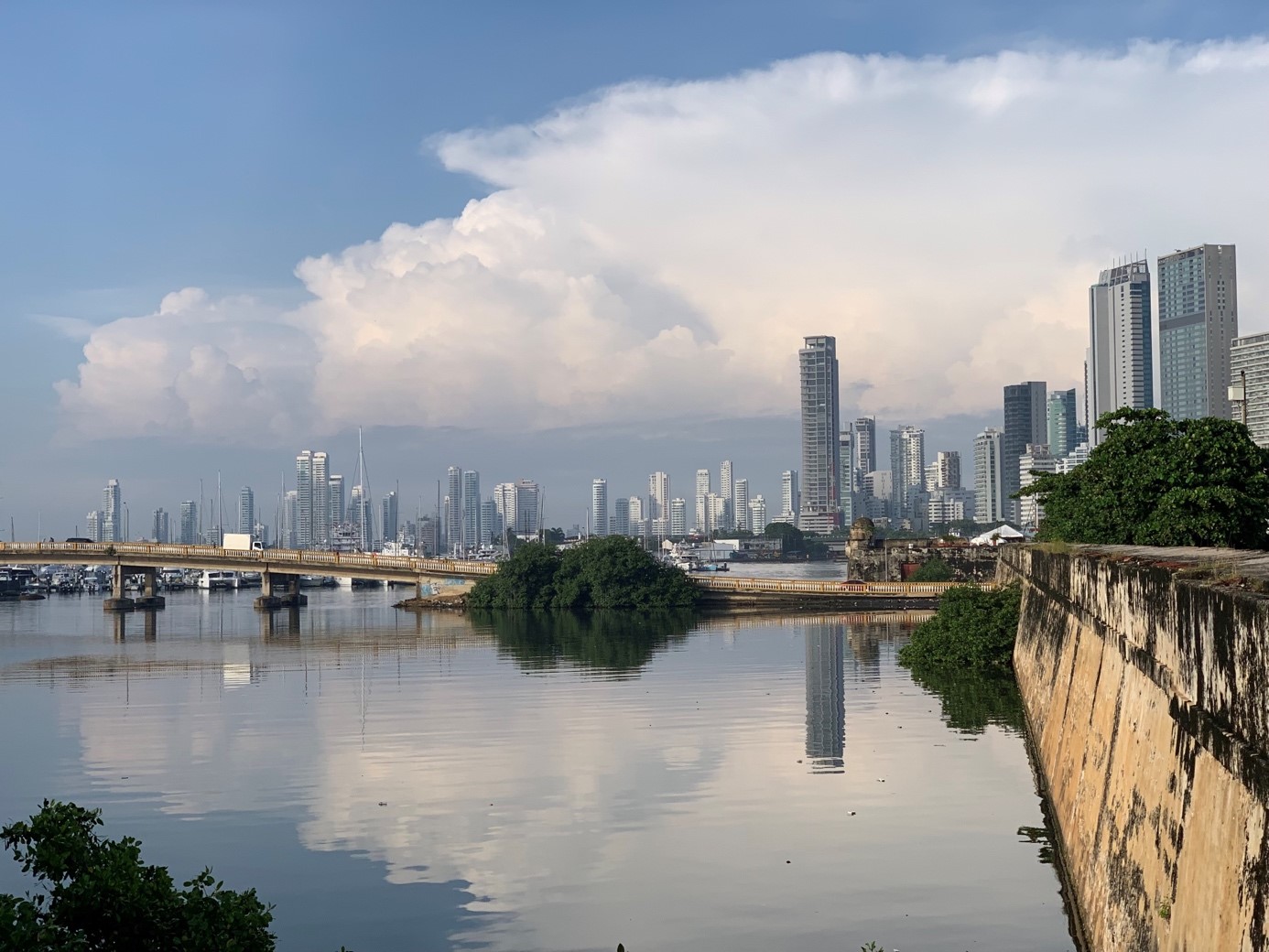 The city of Cartagena de Indias, located on the Caribbean coast of Colombia, faces major challenges due to water-related issues such as floods and declining water quality. To improve the city's water system, Colombia and the Netherlands have joined forces as part of the Water as Leverage Cartagena trajectory. As part of an international Call for Action, two multidisciplinary teams were selected.
The teams will be responsible to co-design solutions for water- and climate change adaptation related challenges. The Water as Leverage Cartagena project aims to address these issues by designing interventions that provide benefits in terms of employment, economy, biodiversity, and health. The two multidisciplinary teams for Water as Leverage Cartagena consist of Dutch, Colombian and international experts.
The following organisations are a part of the consortia:
• The consortium 'Roots of Cartagena', consisting of Witteveen+Bos (lead organisation, the Netherlands), Felixx Landscape Architects & Planning (the Netherlands), Aqua & Terra (Colombia), University of Cartagena (Colombia), CSC Strategy & Finance (the Netherlands)
• The consortium 'Cartagena Con Agua', consisting of Arcadis Netherlands (lead organisation, the Netherlands), Deltares (the Netherlands), JESyCA (Colombia), Fundación Herencia Ambiental Caribe (Colombia), Taller Architects (Colombia), Selfinver (Colombia), ONE Architecture (USA), P3 Nomads (the Netherlands) The section of the teams was done by RVO, in consultation with the Advisory Board for Water as Leverage Cartagena, consisting of the Mayor's Office of Cartagena, Invest International, the Netherlands' Embassy and the Ministry of Infrastructure and Water Management.
Innovative, integral, implementable & inclusive solutions
The objective of this project is to generate innovative conceptual designs to address climate change adaptation and urban water management challenges in Cartagena, Colombia. The selected teams will be responsible for generating innovative and inclusive concept designs, developing project proposals to a pre-feasibility level, and transforming them into ready-to-tender projects.
The aim is to create holistic projects, considering nature, water & resilience, the segregation of vulnerable communities, urban planning, transport & mobility, governance, and finance. The first phase of the trajectory will start at the end of February 2023. The completion of the last phase of the trajectory is expected to be in January 2025, after which work on implementation continues.
Collaboration between the Netherlands and Colombia Water as Leverage Cartagena is facilitated by the Government of the Netherlands, in partnership with the Alcaldía de Cartagena de Indias, Colombian national authorities, and national and international strategic partners. Water as Leverage Cartagena is financed through the 'Partners for Water 2022 – 2027' and 'PSD Toolkit' programmes.
Watch this video about the challenges the city of Cartagena is facing.