Water as Leverage for climate impact and financing adaptation
August 27, 2020
Water as Leverage for climate impact and financing adaptation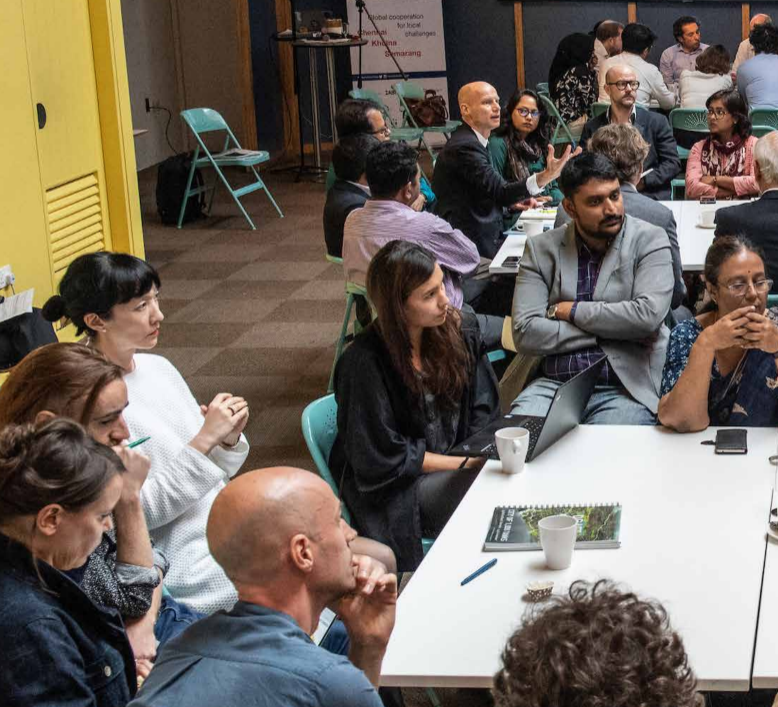 Date: 27th August 2020 – 14:00-14:45 CEST (online)
*Water as Leverage for Resilient Asian Deltas aims to bridge the gaps hindering climate action, with a focus on project origination. This is a major hurdle, translating these challenges into inclusive processes for the purpose of developing integrated, transformative, bankable project proposals that address localized climate-related urban water issues which has not been tackled before. *
This session will zoom in on the city of Semarang, stressing the need for the inclusion of financial partners as well as local government right from the onset of project origination. Over the past two years, WaL has pioneered projects in three cities in Asia, Chennai (India), Khulna (Bangladesh) and Semarang (Indonesia).
Please join us by clicking on this registration link. Get access to the webinar via this link.
The session is chaired by Mr. Henk Ovink, Special Envoy for International Water Affairs for the Kingdom of the Netherlands and (one of the) founding father(s) of Water as Leverage, who will open the session, introducing the 1) objectives of the Government of the Netherlands in relation to the Stockholm Water Week, 2) the Water as Leverage programme and 3) the speakers.
Mr Xavier Leflaive from the OECD, who give an insight in the billions available on global level for climate (adaptation) financing but the difficulty of finding the right projects to invest in. There is a need for innovation in financing projects. Mrs Gayatri Singh from the World Bank in Indonesia explains why the status quo on project origination and development won't suffice and showcases this need exists on national level by showcasing the situation in Indonesia;
Mrs Wiwandari Handayani, Professor at the University of Semarang, will tell about her experiences with Water as Leverage approach, specifically working together with the financial sector. Herein they will also highlight the existing gaps between moving from concept to implementation.
Henk Ovink combines the main messages from the three speakers and relates them to his experience with the Water as Leverage programme.