Water as Leverage in the Water Pavilion program at COP26
November 11, 2021
Cities & Infrastructure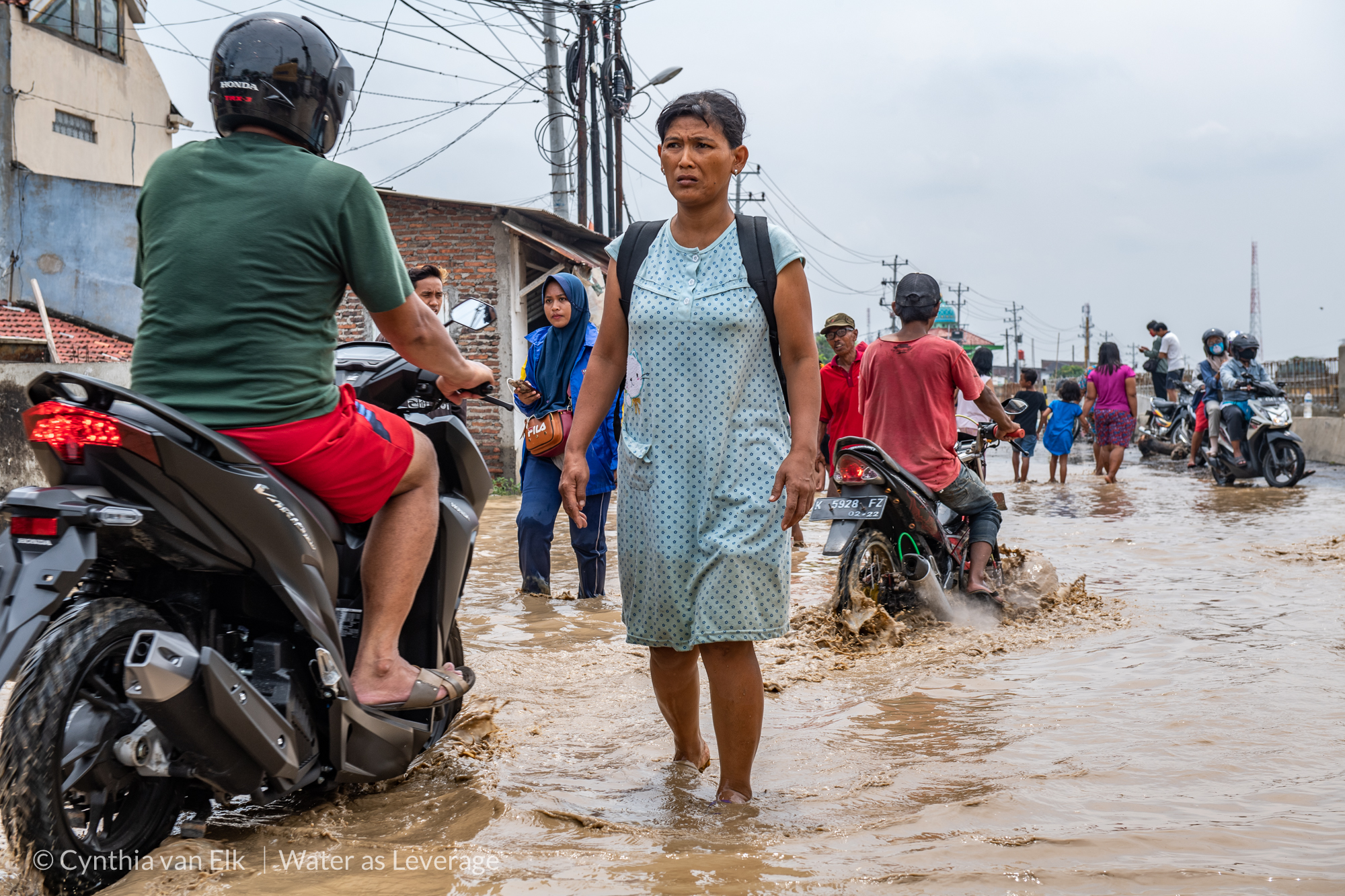 On November 11th on COP26 it was 'Cities & Infrastructure' day in the Water Pavilion and Water as Leverage was one of the main topics. Mr. Henk Ovink, Dutch government Water Envoy emphasized the proven concept of Water as Leverage with practical examples in New York, Asia and are resonating internationally. In many more places: along the Ganges in India, in Indonesia, Shenzhen (China), in Latin America (Colombia), again in New York. Also in the Netherlands, together with Germany and Denmark, with the aim to secure the future of this iconic UNESCO world heritage Wadden Sea. It is the largest tidal flat ecosystem in the world. Mr Ovink mentions that he is sure that we can benefit in our own country from the great results that we are showing in the three Asian cities.
Mr. Xavier Leflaive, OECD Team Lead for Water, based on reflective findings on Water as Leverage, stressed the importance of engaging potential financiers right from the beginning so as to ensure continuity in implementation and investment phase and shared his lessons learnt based on the in-depth research 'Water as Leverage Reflect' he was involved in.
Mrs. Sandra Schoof of Water as Leverage program introduced local ambassadors that confirmed the validity of the Water as Leverage approach and methodology in the cities of Chennai (India), Khulna (Bangladesh) and Semarang (Indonesia), a testimony by means of a video film.
The Water Pavilion at COP26 offered an overall program with 54 speakers providing 8 hours of content. All of the sessions, including the Water as Leverage session can be viewed here. Throughout the day photos from Water as Leverage program where displayed in the Water Pavilion.
Global perspectives were given with case studies from: Addis Ababa, Kigali, Hull, Miami, Lusaka, Beira, Belfast, Pennsylvania, Shanghai, Stockholm, Scotland, Chennai, Khulna, Semarang, Peru, Cape Town, Visakhapatnam, Abuja, Nairobi, Maputo, London, Manila and Jordan.
The goal was to accelerate action by the following ongoing or future programmes: Water as Leverage, Water and Wastewater Companies for Climate Mitigation (WaCCliM), 50L Coalition, African Urban Water Resilience Programme, Resilient Water Accelerator and City Water Resilience Approach, Climate Smart Water Utilities, Climate Resilient Urban Sanitation, Living with Water Partnership, Blue Cities Project, Resilient 305 Greater Miami and the Beaches. With COP27 and UN 2023 Water Conference on the horizon Water as Leverage continues its efforts towards real urban climate resilience.